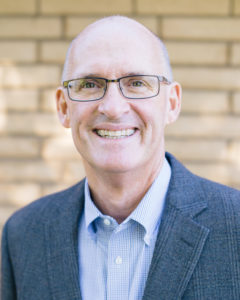 Greg Stoever, Pastor-Elder
Greg Stoever has served as Pastor-Elder of River City Grace since January 2000. He graduated from The Master's Seminary in 1989, and has been involved in full-time pastoral ministry since then. Being convinced that the Gospel is "…the power of God for salvation to everyone who believes…" (Rom. 1:16), Greg's passion is to see Jesus Christ exalted and His grace extended through the verse-by-verse preaching of God's Word.
Greg has been married to his wife Laurie since 1989 (a special graduation gift!), and they have four children: Lindsay, Zachary, Jordan, and Tyler. In the flow of being a husband, dad, and pastor, Greg's hobbies include bicycling, various sports, reading, woodworking and cheering for the Oklahoma Sooners.
Gary Francisco, Pastor-Elder
Gary is married to Cindy and has three children, Margaret Gedeon, Blair Francisco, and Emily Fontanez. They have thirteen grandchildren. He has attended River City Grace since 1976.
Gary has served in many roles over the years. Currently he oversees the Children's Ministry and weekly church services at Aegis Assisted Living of Carmichael. He also leads small groups.
Tim Ingrum, Pastor-Elder
Tim Ingrum has been at RCG since 2006, when he joined as a college student at UC Davis. Willie, whom he later met at the church, became his bride in 2012. His chief ministry aim is to proclaim Christ to everyone, in order to present everyone mature in Christ (Col 1:28). He is privileged to lead the RCG college ministry and participate in the church's preaching and teaching ministries. He holds a Master of Divinity ('15) from The Cornerstone Seminary in Vallejo, CA.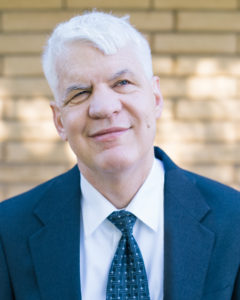 Smokey Nevins, Pastor-Elder
Robert (Smokey) Nevins is married to Patty and has nine children: Robbie, Lucy, Andy, Daniel, Lila, Amy, Steven, Emma, and Timothy. He has attended River City Grace with Patty since 1980. His desire and prayer is that God would use His ministry of the word to individual believers so that through perseverance and the encouragement of the Scriptures, they would have ever-increasing joy and hope (Romans 15:4). Smokey provides Biblical counseling and oversees outreach to visitors to River City Grace. He also leads Bible studies designed to strengthen men in the faith and in the pursuit of godliness.
Paul Ursol, Pastor-Elder
Paul Ursol has been saved since 2005 and has been preaching the glorious gospel of our Lord Jesus Christ ever since. His passion is to disciple others, to preach the Word, and to lead His people in worship through song. Paul graduated from Sacramento State with a Bachelors in Communications, and then he pursued a Masters of Divinity from Cornerstone Seminary in Vallejo. He served as a Pastoral Intern for four years before joining the staff at River City Grace. He and his wife, Elly, are new parents to Jane. They love traveling, playing sports, and making music together.
Sam Cook, Deacon
Sam Cook has been attending River City Grace since 1984 and has been active within the body as an usher, serving on the missions commission, teaching during the Equipping Hour and filling in at Aegis Assisted Living. He met his wife, Kathy, here at River City Grace, and they have been married since 2004. One of their joys is serving together as a team with his ushering and Kathy being in charge of hospitality for the after-service fellowship.
David Duran, Deacon
David Duran is the deacon of finance and administration. He has attended River City Grace since 2001 and became a member after he married Christina in 2002. They have nine children. David serves on the Finance and Administration Committee and enjoys helping in communications and serving in practical matters.
Last update: June 20, 2018